Frequently Asked Questions - Escape Quest
Everything you need to know for your experience with us.
About Escape Quest
Booking information
Escape Quest is a unique storyline driven activity for teams of 2 to 10 players where the aim of the game is to work with your team mates to solve riddles, puzzles and clues while also looking for certain objects to complete your quest within the 60 minute time limit. During this time you will be constantly monitored by the game controller via CCTV, who will feed you clues which could help your progress.
Players can expect their total experience (including the briefing & debriefing) to last approximately 80 - 90 minutes.
Escape Quest's games are enjoyed by a wide range of people. If you enjoy solving puzzles and work well under the pressure of a time limit, then this is the game for you. Teams can be made up of family members, friends or even work colleagues as a team building exercise to take part in this fun but challenging experience. Working well with your team-mates is the key to successfully completing your quest.
Are there any restrictions on who can play?
Escape Quest's challenging puzzles, riddles and clues are designed for adults, but we welcome players of any age over 12 years old. Under 18's must be accompanied by at least one adult aged 18+ per child, with a minimum of 2 adults per game. We do not under any circumstances allow young children or babies into the games, even when in a carrier or pram.
There are no upper age limits to our experience, as there is no physical aspects to the challenges within the game (no heavy lifting or climbing). If you are pregnant please give us a call so we can brief you on exactly what to expect, that way you can make your own mind up as to the suitability of the game.
I'm worried about getting claustrophobic locked in the room
Obviously, we are aware that the severity of claustrophobia varies from person to person. We can assure you that the majority of our game rooms are of a comfortable size even with the largest sized team playing. The entrance door and/ or an emergency exit remain unlocked throughout the experience, meaning you can leave the game at any time.
The games are monitored constantly throughout your time in the room, so if needed you only have to signal for help and one of our staff will assist you.
To add to the atmosphere of our games we do use various effects & materials that may effect allergies. If you do suffer with any, please call us on 01625 437437 to check with us.
Is the experience suitable for players with disabilities?
We will do everything we can to assist guests with disabilities. We recommend you get in touch with us via our contact us page or by calling 01625 437437 before booking to discuss your requirements.
There are aspects of some of our games that we need to make you aware of such as space within some rooms, floor coverings, physical, sight and noise based puzzles. This varies from game to game.
We are located in an old building which has several stone steps at the entrance, but we can assist you with access if required.
Do you serve alcohol or other refreshments?
​Alcohol is prohibited on our premises, if our staff suspect you to be under the influence of alcohol or drugs upon your arrival you will be refused entry and your game may be cancelled. (No refund will be given.) We do have water freely available for our customers.
Do I need to book, can we just drop in?
Escape Quest games are only available by pre-booking online or by calling us on 01625 437437, if a game time is available you can book any time from 4 hours in advance up to three months before the date you require.

You can secure your experience very easily, just go to our booking page. There you can choose between our games, the date & time required and the size of team you would like to book for. Here you can also use any gift vouchers you may have.
Full payment is required at the time of booking to secure your slot (Booking times will be held for 10 minutes)
| | |
| --- | --- |
| Team Size | Price Per Person |
| 2 | £32.50 |
| 3 | £25 |
| 4 | £25 |
| 5 | £25 |
| 6 | £25 |
| 7 | £25 |
| 8 | £25 |
| 9 | £25 |
| 10 | £25 |
​Games must be paid for in full at the time of booking. Payment is accepted via debit cards, credit cards or Paypal.
Payment using the code found on our gift vouchers may also be used on our online booking system.
More than 10 people want to play, can I book multiple games?
Our games are designed to be a fully immersive experience, therefore we only run one game at a time. This allows us to give you & your team a very personal experience with our complete attention during your exclusive booking slot.
Why is there only one game available on the date I require?
Our quests take place within an elaborate set at different time periods. They are within an unique, immersive and ever-changing environment. We can't tell you more or it would spoil the surprise, for those that have previously played one of our Chapelgate Mysteries, you already know!
Once I've booked can I add additional team members?
Once you have booked you may add additional players up to the maximum team size of 10 players. Just give us a call on 01625 437437 to let us know, you can either pay for the extra players when you arrive for your booking or pay in advance over the phone.
All players must arrive at the booked game time for your pre- game briefing. If you arrive late we will have to reduce the playing time of your game, and if you arrive more than 15 minutes after your start time, we will unfortunately have to cancel your game and no refund or reschedule will be offered. It's important to allow plenty of extra time for traffic and also parking when you arrive.
Do you have a waiting room for non-players to wait?
Unfortunately, we don't have facilities for non-players to wait during games. Although we are situated in the town centre so there are plenty of cafes, bars & shops nearby.
What happens if I'm running late?
If you are running late, please call us on 01625 437437 to let us know as soon as possible. We will do what we can to allow your game to go ahead, although you may not get to enjoy the full experience due to bookings after yours. However, if you arrive more than 15 minutes after your booked time, then we will unfortunately have to cancel your game and no refund will be issued.
How to find us
Escape Quest
Chapelgates
84b Mill Street
Macclesfield
Cheshire
SK11 6NR
Tel: 01625 437437 (During opening hours only, if a game is in progress please leave a message)
Parking:
We are situated very close to two carparks.
Duke Street - SK11 6UR
or Pickford Street - SK11 6JD
Your full experience at Escape Quest will take approximately 80 - 90 minutes in total, this includes 60 minutes game time and pre game briefing/ post game photo. please make sure you have ample time on your car parking tickets.
Public Transport:
Macclesfield train station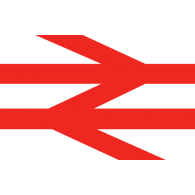 (Sunderland Street) is just a short walk away from our venue
and we are situated next door to the bus station exit on Mill Street.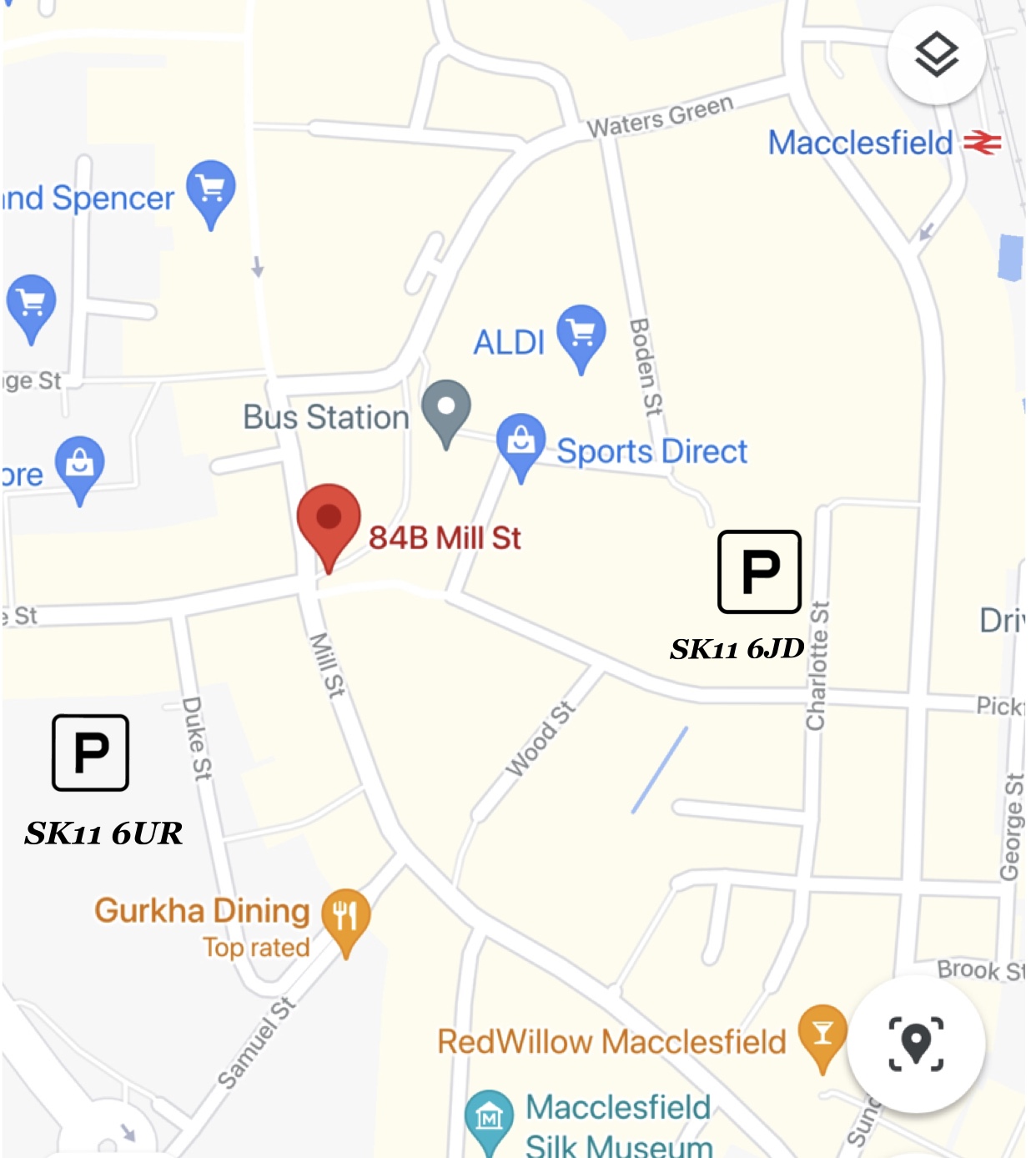 If you have any other questions that aren't covered here please feel free to contact us, we are here to help make your experience as enjoyable as possible.